Safety ∙ Health ∙ Environment Management
Samsung Biologics is highly considering the environmental impacts across the entire value chain. We are trying to share our environmental goals with stakeholders and continuously improve through investments to minimize environmental impact by establishing systematic management process based on international standards such as the environmental management system (ISO 14001), and the energy management system (ISO 50001).
Environment
Green Management


Objectives of
Samsung Biologics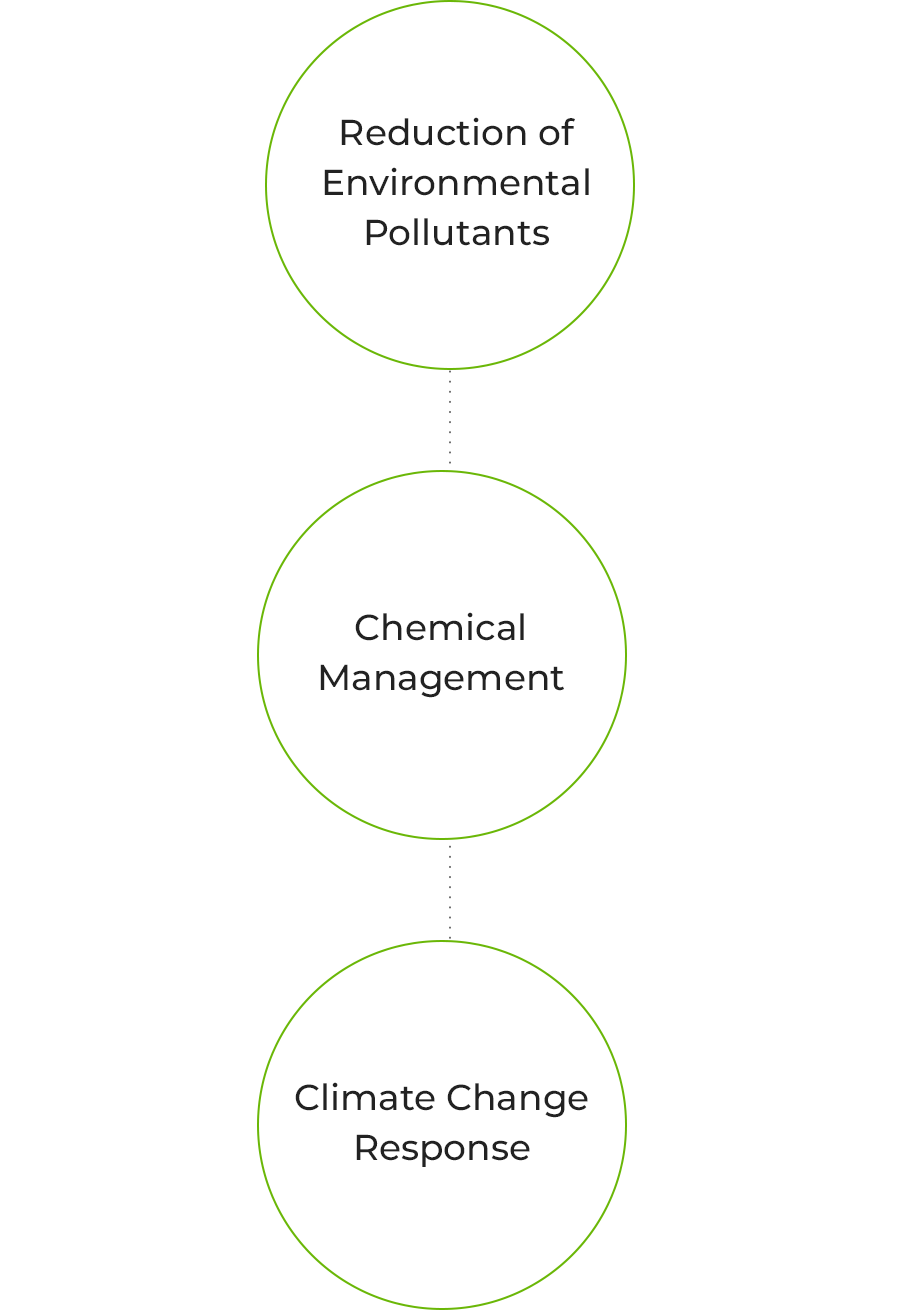 Reduction of
environmental pollutants
Samsung Biologics continues to manage emission sources that can cause environmental pollution, prevent environmental pollution accidents from occurring in advance, and make efforts to reduce pollutants by following environmental rules and regulations.
Climate Change Response
Global warming is a severe problem that is threatening everyone's lives. There has been a growing awareness of the seriousness of climate change worldwide, including the Paris Climate Convention. Samsung Biologics continues to monitor global and regional climate change trends and their impact on businesses to efficiently cope with climate change.
CEO Message for Efficient Energy Management
Samsung Biologics pledges to mitigate the impact of climate change caused by energy use and fulfill its role and responsibility in protecting the environment as a contributing member of society. As a global leading CDMO company, we hereby establish and will actively implement our "Energy Management Policy" to pursue sustainability.

Through our Energy Management Policy, we will establish goals for the performance and continuous improvement of our energy management system, acquire the necessary resources and information, and utilize them to achieve our goals.

We will strive to identify and comply with regulations and stakeholder requirements related to energy efficiency and energy use.

We will strive to purchase energy-efficient products and services, to review energy usage in the planning stage of products, equipment, facilities and processes, and to pursue energy performance improvement and innovation.

We are aware of the importance of energy and climate change, and will do our best to continuously improve energy performance in key business activities.
John Rim
President & CEO
Samsung Biologics